For anyone who has not started watching Lost Season 3 and was stupid enough to follow a link with "Lost Season 3" in the title be warned that this article could spoil the first episode for you. You have been warned.


So we saw the end of Season 2. We saw Jack, Kate and Sawyer being led off with by Henry Gale and his army of minions. We assume he's going to kill them, torture them or get them to clean his bathroom. We're left there, waiting for months dying to know what is going to happen to our 3 favourite characters (well personally, my 4th, 7th and 13th favourites, but I'll ignore that technicality for the time being) We all turn on the TV, October 4th wanting to know what happens to them and the Lost producers hit us with the biggest twist so far in the series:

Henry Gale's real name is Ben.

What! I did not see that coming. Henry Gale, the evil genius behind everything – the Osama Bin Laden of the Lost Island – is named after me! How cool is that! I have a character on Lost named after me, and he's a genius!

When the camera panned round following Juliet out of Jack's cell I was expecting them to make some dramatic revelation like "When will you tell him we're actually on a submarine?" or "Are you ready to transplant Sawyer's brain into his body?" but revealing his name is Ben was a streak of genius. So much better than anything I could have come up with.

So it sounds like I'm pleased – right? Nothing could be better? Well that's where you're wrong. Since it was revealed that Henry Gale is called Ben my website has suddenly taken a huge cut in traffic – with hundreds of Lost fans updating their websites to include a Ben in their character guides their cross linking of 'Ben' to each other has pushed me right down in Google. I don't even know where I feature any more – and as the world's most important Ben Dickson that just ticks me off a bit.

After 3 days of reduced traffic I took it upon myself to telephone the Lost producers and express my discontentment at their plot developments. Whilst at first they fed me the usual PR crap explaining that their characters were not based on reality and any relation to me was purely coincidental my persistence finally paid off when they revealed to me a surprise plot development I expect to be the epic episode 6 cliffhanger we are all waiting for with huge anticipation.

It turns out that Henry Gale's name is not Ben after all – that is just a nick name.

How genius is that? I mean, the writers had me wanting to hang posters of them on my wall for the first genius inspired twist that his name was Ben – but this new revelation, that that too is not his real name? Well let's just say if I had a mountain nearby I'd be carving their effigies in it Mount Rushmore style.

So if Henry Gale is not called Ben what is he called? Pete? Bob? Dennis? No, nothing so mundane. Now whilst I embrace the Lost producers for giving him such a kick-ass pretend name – his real name blows it away (and this is coming from someone who is incredibly proud to be called Ben). When I heard that Henry Gale's real actual name is Cerberus McSpacePirate my life was complete.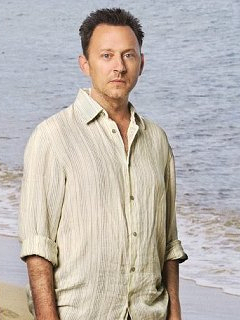 In the most gripping twist to the series so far it was revealed that Henry Gale is officially really called Captain Cerberus McSpacePirate
That's right – I actually typed it – Cerberus McSpacePirate. That is the name of a god. And not only that, it does make sense to all the clues we have seen since the series began. Walt had the all knowing dog, the others first came along as people raiding another boat – like pirates.

The McSpace part is probably just going to be some covert product placement for MySpace – people will be complain about it but if the money they get from it goes to producing such gripping television then I'm going going to allow it. I mean, it's not as if they can have the characters pop into a conveniently place Starbucks – although having said it, that secret village the Others were living in did look fairly well equipped.