As I sit here, ready to write Augustís editorial, I find myself halfway through September just having confronted a news report that suggests Britain is becoming a nation of videogame addicts.

Of course, this is probably the case, however it is immediately followed up with those old fashioned people who insist all this time playing Quake and Solitaire must be bad for your heath.

Wwwwwwwwwwwwwwwaasswwwwdddddddddwdwdw w w w 5 sssssdddwwwww w w w 3

Iím not exactly sure where these people get their facts from, but those suggestions of lack of concretion or an inability to interface with other coherently humans are frankly complete crap.

To be honest, if Iím ever in the same room as one of them, with a double barrelled shotgun and a Quad Damage power up Ė I show them who has trouble differentiating between fact and reality. Of course, they might claim that they have some poncey Ďrealí shotgun license so could kick my backside in a showdown Ė but Iíve got news for them: Iíve mastered bullet time Ė theyíd be dead before they even had time to reach for trigger.

The police might come after me, but Iíve evaded them hundreds of times before.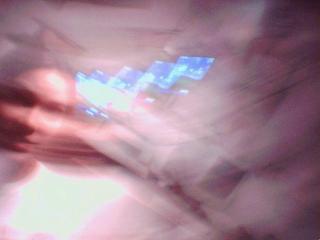 My vision is fine.
And if nothing else will get the message through to these people that videogaming is useful Ė Neo has shown us that one day mankindís fate might rest in our RSI infected hands.