Comic #9 : "Wingman"
Wednesday 3rd April 2013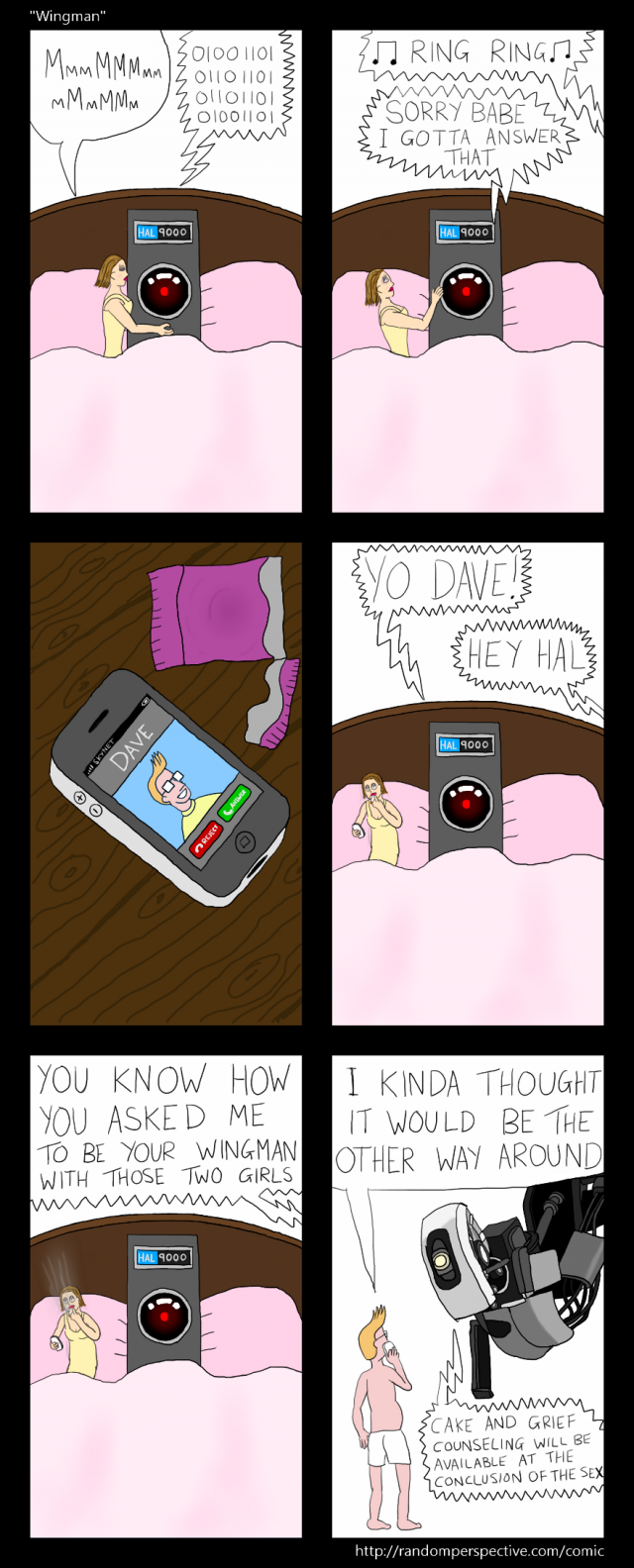 Show Notes
The first joke I wrote on the HAL9000_ Twitter account was about him dating GLaDOS. So she was inevitably going to make an appearance at some point.
With the drawing of GLaDOS I cheated and traced a picture I found on the Internet. If I intended her to be a regular character I might have created her from scratch, but I've got HAL for most of the fictional AI jokes I want to do.
Incidentally, that's an iPhone 4, not an iPhone 4S, to anyone who wants to know. I have already been asked the question once.
Oh yeah. And the bed is totally massive. Or maybe she's a miniature woman.