Comic #130 : "Phone Reviews"
Monday April 28th 2014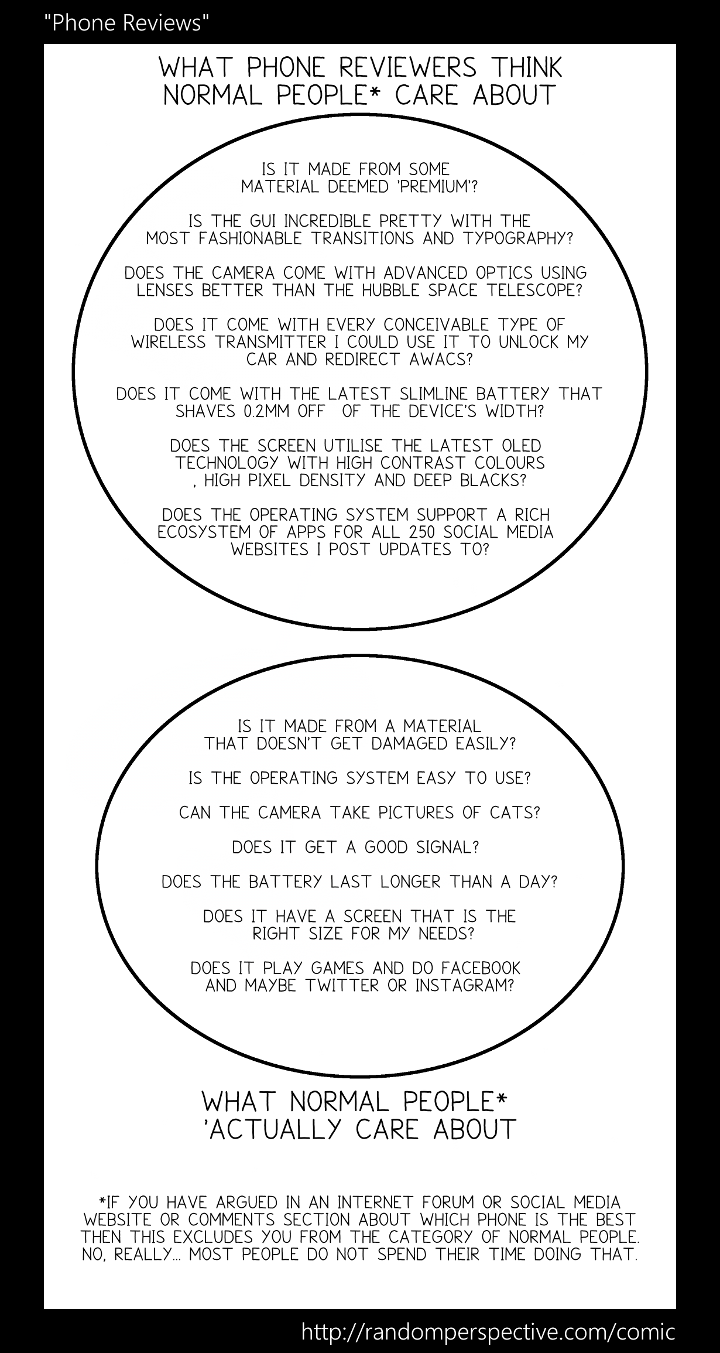 Show Notes
I have owned many different makes of phone, since 2007, the Nokia N95, the iPhone 3G, HTC Desire, Samsung Galaxy S and now the Galaxy Note 2. On top of that I own an iPad 2, Asus Transformer TF300 and Surface Pro 2. I also keep abreast of the latest gadgets in my dayjob as a web developer. So I feel I have a relatively well rounded experience of devices. And the truth is, they all have advantages over each other and they all have drawbacks. No device is perfect, no device is best. And if you feel the need to take to a comments thread and start arguing with someone over whose device is the best and whose is the worst then I'm afraid you'd both wrong.