Mark Baese Revealed to be Heir of Gullibavaria Island - January 6th 2005
Mark Baese, Random Perspective's official Greatest Canadian ever, has emerged as the true heir of Gullibavaria Island in the Pacific Ocean. The shocking news brings into question Mr Baese's Canadian heritage, but it also entitles Mr Baese to crown of the Gullibavarian Kingdom as well as a fortune estimated in excess of $50million.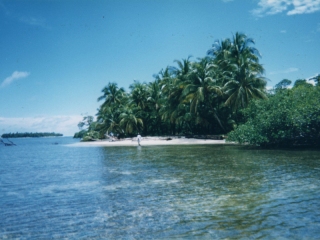 If you are Mark Baese... THIS IS YOUR ISLAND!!!
It is believed that Mr Baese is completely unaware of his heritage and is genuinely slumming life in a Canadian suburb. It is believed he believes he is actually just a regular Canadian who struggles to get the girls to like him.

The reality is though that Mark Baese should find things very easy to get a date. With a wealth of super cars parked up in his palace car park, including the new Ferrari Enzo and an Aston Martin DB9, attracting girls home from the night clubs would be no problem even if he was Random Perspective's editor Ben Dickson.

It's not just Mark Baese who is suffering as a result of his ignorance. The people of Gullibavaria have been without a leader for 7 years since the death of their former monarch. It was revealed in a recently uncovered secret will that King Mark III claimed he was Mark Baese's true father, and that Mark Baese should immediately move to Gullibavaria to continue the 200 year old Baese dynasty.

The inhabitants of Gullibavaria had all but given up hope in finding their mislaid leader until Random Perspective declared Mr Baese their choice for Greatest Canadian ever. Since hearing the news their leader is alive, they have been preparing a huge ceremony to welcome their leader home with a huge feast and banquet, with thirty one 21 year old virgins awaiting for Mr Baese in his bedroom chamber on his first night back. Once there, it is believed Mr Baese will have a choice between a huge LAN game of Counterstrike Source or spin the bottle.

One thing is clear though, Mark Baese is completely unaware of what is waiting for him in the South Pacific. So unaware, in fact, he does not even have plans to visit that particular part of the globe. Being a British publication, we are unable to locate Mr Baese, and the Canadian Government is trying to cover up this revelation and is blocking our attempts to contact him. Therefore if you are Canadian, or just visiting, and you see Mr Baese – point him to this story. You never know, he might give you his Ferrari F40, or a couple of his virgins, to show his appreciation.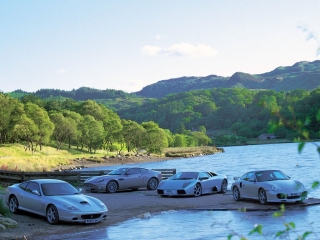 If you tell Mark Baese of his heritage, he might give you one of his cars in appreciation.