Ferrari Deny Schumacher Bias - February 12th 2003
Ferrari have yet again denied any favourable bias towards World Champion Michael Schumacher with any area of their team following the unveiling of their 2003 car.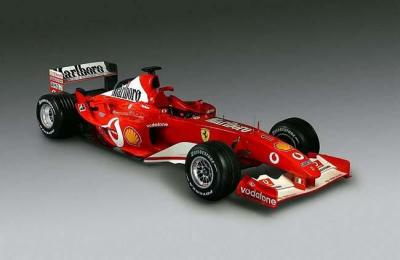 Following the success of the 2002 car, Ferrari's 2003 car will surely be exceptional
Last year, Rubens Barrichello was instructed to move over for Michael Schumacher at the Austrian Grand Prix despite being more competitive throughout the event. People criticised the Ferrari team for unfairly manipulating the results in favour of their Number 1 driver. Ferrari insists that this will not be the case this year.

Lead Designer Ross Brawn informed us: "People have criticised our behaviour towards Rubens so this year we have decided to try and correct that. As people will recall we allowed Michael to use the 2002 car and modifications earlier in the season so this year we have decided to let Rubens try them out first. Whilst they will both start using the 2003 chassis we will be giving Rubens a lot more new design features which we will not be implementing on Michaels car.

"Unfortunately these modifications do add a lot more weight to the car making it nearly 50% heavier, and the space used for implementation has meant using a smaller capacity engine but we feel that the benefits we will gain are definitely worth the sacrifice."

When questioned about whether Rubens would be asked to defer to Schumacher at any point this season Brawn replied:

"We will definitely not be asking Rubens to defer to Michael at any point during this season."

After the interview, Ross Brawn provided us with an exclusive picture of the Ruben Barichello's 2003 car, clearly showing the technological innovations: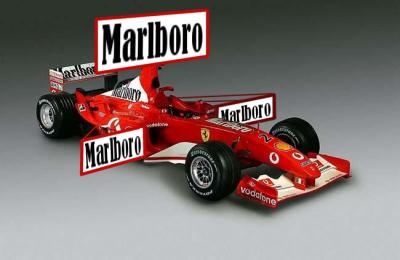 Ferrari have made some more modifications to make Barichello's car even more advanced.