NASA denies the Moon Landings were faked - January 28th 2003
NASA continues to deny that they faked the Moon Landings from 1969 to 1972 telling the public not to listen to such mindless allegations.

"If Soviet Russia, our enemy at the time, accepted we had landed on the Moon for real why doesn't anyone else? If these so called hoax claims had any merit the Russians would have spotted them first. I mean, they were first to do everything else in space."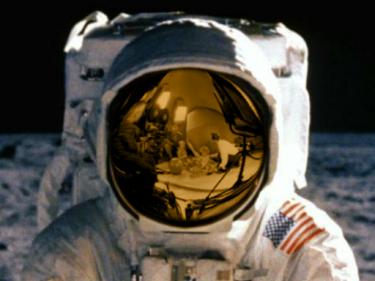 Cynics believe that the Moon Landings were faked by NASA and shot in secret film studios.
Despite NASA's continued denial of any foul play, conspiracy theorists continue to insist that footage, like that shown in the photograph above, was not shot on the Moon, but in a secret film studio just so America could claim it was first to land a man on the moon.